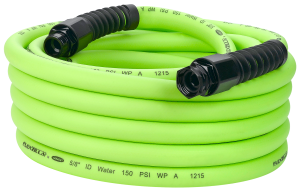 The revolution kicked in when we introduced kink-free Flexzilla® Air Hose. It's flexible down to 40 degrees below zero. And that is a game-changer. It's durable and can be repaired in the field. Extreme all-weather flexibility made Flexzilla the industry leader.
Then Flexzilla Garden and Water Hoses revolutionized gardens, yards and work sites. Lightweight, kink-free ZillaGreen™ hose redefines flexibility. It simply won't kink under pressure. Satisfied customers everywhere find Flexzilla is fun and easy to use.
Durable Flexzilla doesn't stiffen, break down or get unusable like old-school hoses. It lasts longer, which means you save money over time because you won't replace your hose every few years. It also means fewer hoses you dump in landfills, so the cost of owning Flexzilla over the life of the hose is lower for you and kinder to the environment.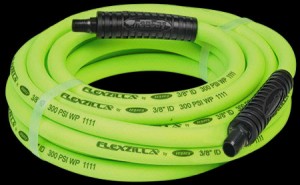 Now Flexzilla Power Cords, Pressure Washer and other products are available to make work and domestic chores easier than ever. Leading-edge technology and premium materials give Flexzilla the dominant edge over traditional products.
Have fun. Be awesome. Join The Flexzilla Revolution!
Download Flexzilla Product Line Brochure (PDF)
Videos