Flexzilla® offers a variety of Air Hose Reels to make reeling in hoses easy. Some models feature Levelwind™ Technology – Legacy's unique winding system that automatically layers hose back & forth across the reel so the hose coils smoothly and easily, every time. And Flexzilla Hose Ends allow the hose to be repaired in the field in seconds. All of our Air Hose Reels enhance your work efficiency and are heavy-duty to stand up to frequent use.
Features
Adjustable Hose Stopper – Increase or decrease the length of the hose that remains when hose is fully retracted.
Seven Position Locking Bracket – Reels swivel freely on mounting bracket up to 135° or can be locked in place (up to 7 different locking angles).
Latching Mode Switch – Choose from latching hose every 3 ft. for extended use or free run for immediate automatic rewinding.
Extra Large Swivel – A 3/4 in. swivel reduces flow restrictions and allows maximum flow.
Free Standing Base – Portable for freestanding use or mounted on wall or ceiling. Flat base lets reel rest on ground.
Built-In Handle – Makes carrying easy.
Durable Construction – Made from durable UV stabilized polypropylene.
Product Choices
Available in a wide variety of lengths, dimensions and fittings to meet all your needs.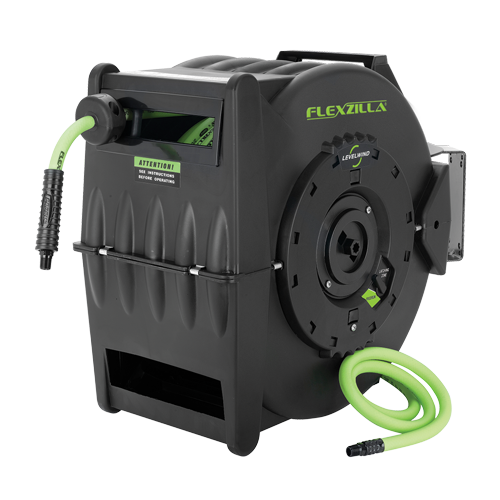 Flexzilla Reels with Levelwind™ Technology –
Assembled in America
Part No.

Hose I.D.

Hose Length

Working
Pressure
@ 70° F

Reel Inlet

Hose Outlet

L8305FZ

3/8 in.

50 ft.

300 psi

3/4 in. – 11½ Male GHT

1/4 in. MNPT

L8306FZ

3/8 in.

75 ft.

300 psi

3/4 in. – 11½ Male GHT

1/4 in. MNPT

L8335FZ

1/2 in.

50 ft.

300 psi

3/4 in. – 11½ Male GHT

3/8 in. MNPT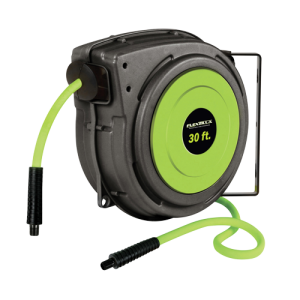 Flexzilla – Enclosed Reel
Part No.

Hose I.D.

Hose Length

Working
Pressure
@ 70° F

Hose Outlet

Lead-in Hose

L8230FZ

3/8 in.

30 ft.

150 psi

1/4 in. MNPT

L8250FZLI

L8250FZ

3/8 in.

50 ft.

150 psi

1/4 in. MNPT

L8250FZLI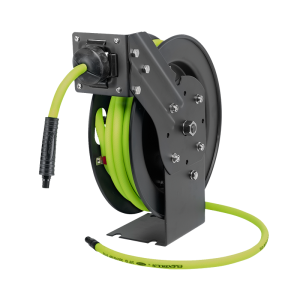 Flexzilla – Open Face, Single Axle Arm
Part No.

Hose I.D.

Hose Length

Working
Pressure
@ 70° F

Reel Inlet

Hose Outlet

L8603FZ

3/8 in.

25 ft.

300 psi

1/4 in. FNPT

1/4 in. MNPT

L8611FZ

3/8 in.

50 ft.

300 psi

3/8 in. FNPT

1/4 in. MNPT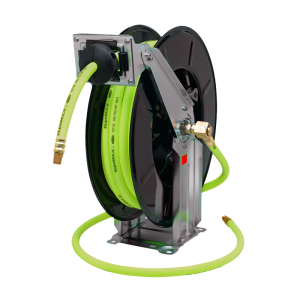 Flexzilla – Open Face, Dual Axle Arm
Part No.

Hose I.D.

Hose Length

Working
Pressure
@ 70° F

Reel Inlet

Hose Outlet

Lead-in Hose

L8711FZ

3/8 in.

50 ft.

300 psi

3/8 in. FNPT

3/8 in. MNPT

 L8611FZLI

L8741FZ

1/2 in.

50 ft.

300 psi

1/2 in. FNPT

1/2 in. MNPT

L8741FZLI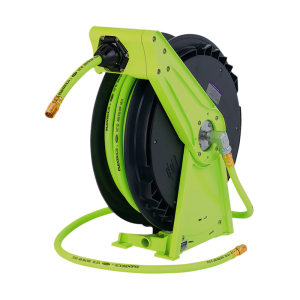 Flexzilla – Open Face, Single Arm
Part No.

Hose I.D.

Hose Length

Working
Pressure
@ 70° F

Reel Inlet

Hose Outlet

L8011FZ

3/8 in.

50 ft.

300 psi

3/8 in. FNPT

3/8 in. MNPT

L8041FZ

1/2 in.

50 ft.

300 psi

1/2 in. FNPT

1/2 in. MNPT
Flexzilla – Open Face, Fixed
Part No.

Hose I.D.

Hose Length

Working
Pressure
@ 70° F

Reel Inlet

Hose Outlet

L8650FZ

3/8 in.

50 ft.

300 psi

1/4 in. FNPT

1/4 in. MNPT

L8550FZ

3/8 in.

50 ft.

300 psi

1/4 in. FNPT

1/4 in. MNPT

L8560FZ

3/8 in.

100 ft.

300 psi

1/4 in. FNPT

1/4 in. MNPT

L8652FZ

3/8 in.

100 ft.

300 psi

1/4 in. FNPT

1/4 in. MNPT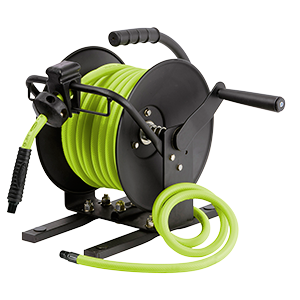 Flexzilla – Open Face, Portable
Part No.

Hose I.D.

Hose Length

Working
Pressure
@ 70° F

Reel Inlet

Hose Outlet

Lead-in Hose

L8651FZ

3/8 in.

50 ft.

300 psi

1/4 in. MNPT

1/4 in. MNPT

L8651FZLI

L8654FZ

1/4 in.

100 ft.

300 PSI

1/4 in. MNPT

1/4 in. MNPT

L8654FZLI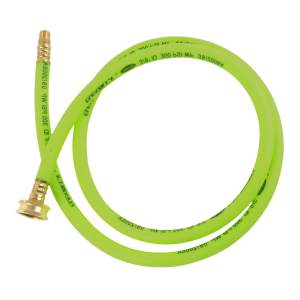 Lead-In Hoses
Part No.

Lead-in Hose For
Part Number(s)

Hose I.D.

Hose Length

Fittings

Working
Pressure
@ 70° F

L8011FZLI

L8011FZ

3/8 in.

5 ft.

1/4 in. MNPT

300 psi

L8041FZLI

L8041FZ

1/2 in.

5 ft.

1/4 in. MNPT

300 psi

L8305FZLI

L8305FZ

L8306FZ

L8310FZ

3/8 in.

5 ft.

1/4 in. MNPT

300 psi

L8335FZLI

L8335FZ

1/2 in.

5 ft.

1/4 in. MNPT

300 psi

L8611FZLI

L8611FZ

L8711FZ

3/8 in.

5 ft.

3/8 in. MNPT

300 psi

L8651FZLI

L8651FZ

L8603FZ

L8550FZ

L8560FZ

L8650FZ

L8652FZ

3/8 in.

5 ft.

1/4 in. MNPT

300 psi